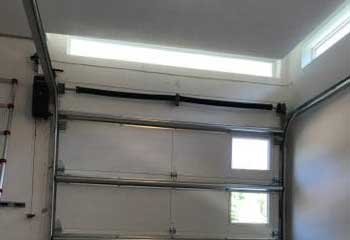 Broken Spring Replacement
Customer Issue: Ms. Lloyd had been on her way to a vet appointment with her dog when she found that her garage door didn't want to open.
Our Solution: After a thorough inspection, our professionals determined that one of the garage door torsion springs had broken due to wear and tear. We clamped the door into place before letting the tension go to remove the broken pieces. Our team installed a new spring in and adjusted the tension back, then tested the balance to assure the door would work properly.
Courtney Lloyd
- Taylorsville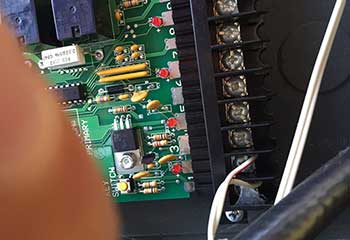 Garage Door Troubleshooting
Customer Issue: This customer's garage door was shuddering badly when it moved.
Our Solution: Our experts looked over the entire system carefully to find the root of the problem after disconnecting the opener. Further inspection of the Genie 2033-TKV opener led us to find that it had a damaged circuit board, so it was repaired to solve the problem.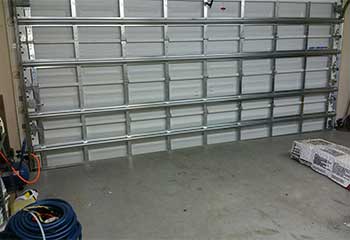 New Garage Door Installation
Customer Issue: Mr. Bulabargev wanted his new housing unit in ship shape before his family arrived, including an automatic overhead door for the garage.
Our Solution: With our consultation, the customer picked out a readymade Windsor model 37 steel raised-panel garage door, with the recommended LiftMaster 8355W belt drive opener and wall switch to go with it. Assembled with matching photoeyes and torsion spring system, the new automatic garage door is now fully operational.
Abraham Bulabargev
- Kearns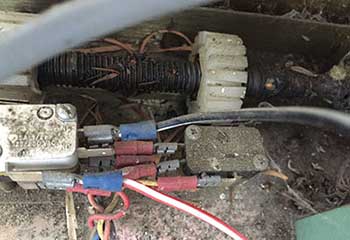 Opener Repair
Customer Issue: Opener makes strange sounds and can't move the door.
Our Solution: We immediately suspected that the main motor gear had either broken or become worn. We removed the unit's cover and quickly discovered we were right. We replaced the worn gear with a new one and the opener was as good as new again.
Wayne Mcallugh
- West Valley City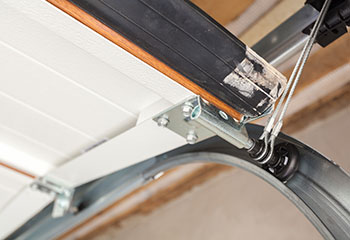 Roller Replacement
Customer Issue: Worn and noisy garage door rollers.
Our Solution: Noise was one thing, but this customer's door had started struggling to move because of how severely worn a lot of its rollers have become. We replaced them with new units, which we then lubricated so that they could work smoothly and quietly.
Ben Johnson
- West Jordan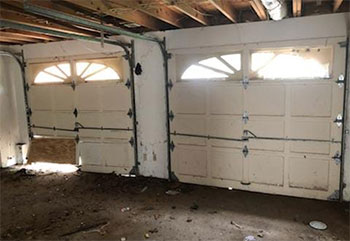 Panel Replacement
Customer Issue: Wooden panel broke.
Our Solution: The reason for the breakage was accidental, but the damage was serious all the same. This customer had a sectional door, so we were quick to reassure him that the situation wasn't as bad as it seemed. We acquired a new panel from the door's original manufacturer, and then replaced the damaged section and made sure it was properly secured.
Ron Maynard
- West Valley City